"Move me to a town or let's turn this into a town." That's what Glenda told her husband Millard -- and he chose the latter.
Agenda, population 66, is located in southeast Republic County and has no paved roads in town. K-148 skirts the north side of town.
Grain elevators are the economic strength of the town but because of the deal Glenda made with her husband, the abandoned downtown buildings show life once again. It is now a town with a historic downtown look and one that you definitely want to visit, especially if you have Explorer blood in you.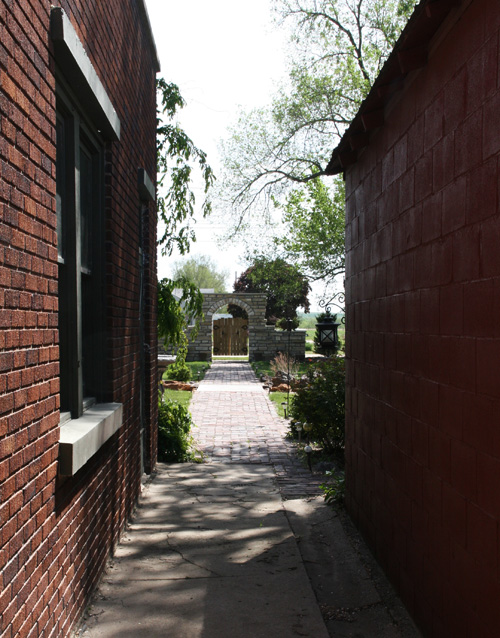 Glenda's stores are open Wednesday-Saturday from 10 a.m.-5 p.m. but since it was Tuesday, we called Millard at his service station and he tracked down Glenda. While we were waiting for her to arrive, we looked at the corridor between two buildings. The arch on the other end acted as a magnet. We were drawn in and our jaws just dropped.

With help from relatives and friends, Millard did a great job with this "backyard" where garden parties and class reunions are held and bus tours are hosted.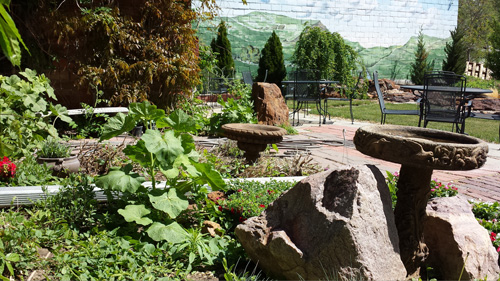 Bricked sidewalks, fountains flowing, native stone among the flowers and greenery, and Glen Lojka's mural on the back brick wall make this a beautiful respite.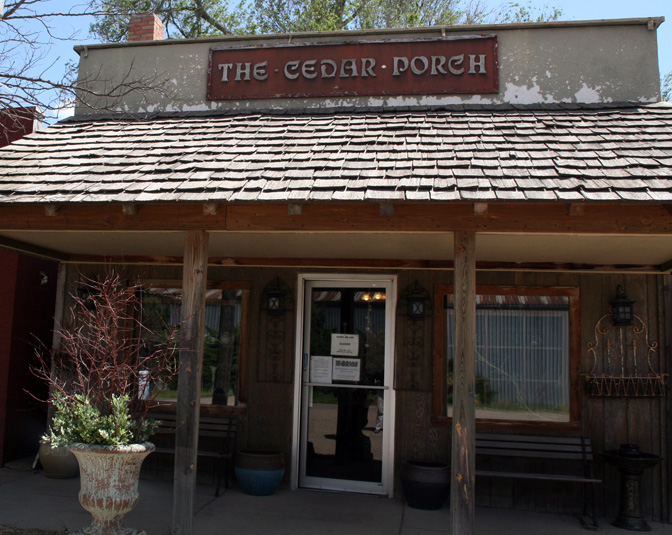 The Cedar Porch, a gift shop, was the first of Glenda's projects over 15 years ago.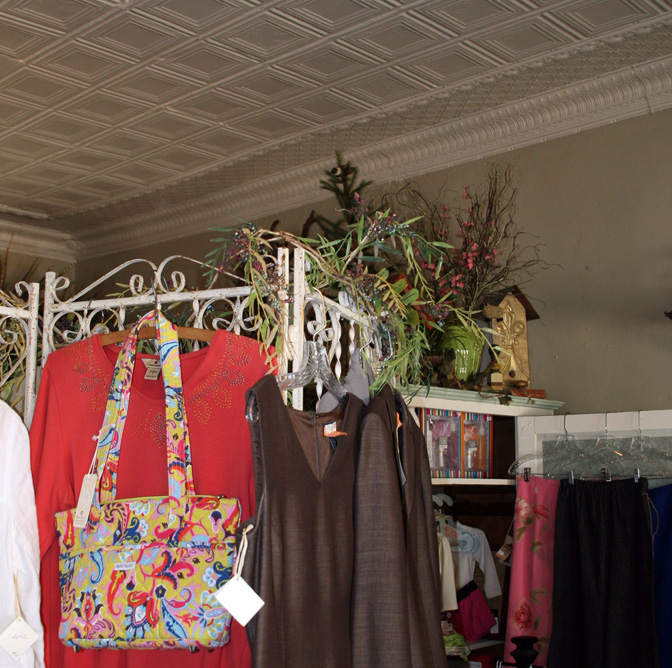 Women were attracted to the store and came from afar and often came in groups.
Glenda needed a place to provide lunch for shoppers so she bought a red brick building just down from the Cedar Porch, put in a soda fountain and dining area and called it
Hope Floats
. She now sells decorative garden items there as well.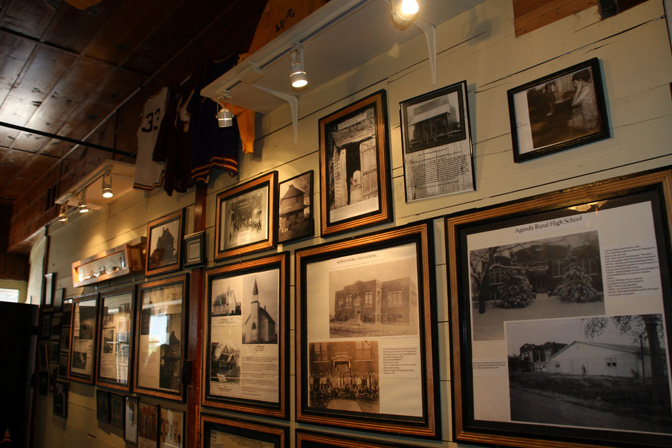 The bank building on the corner was for sale so it became another project and with the help of friends it is now the Bank of Memories.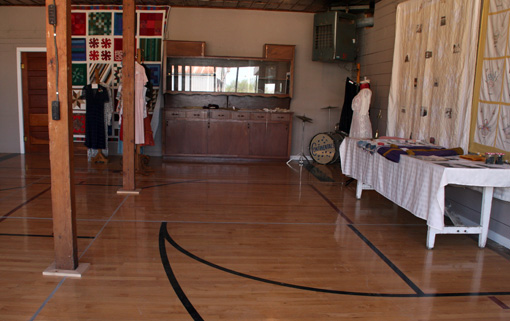 The Cuba high school basketball floor has been installed in this building which now serves as the town museum and library.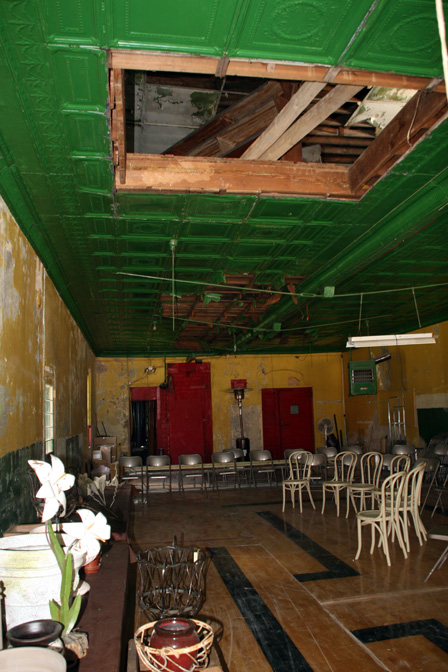 Yep, this building needs a lot of work but that doesn't scare Glenda. Classes are already being conducted here as work continues to convert this into another downtown gem. The basketball floor has been laid and though much repair and painting needs to be done, the space already has a certain flair.
This is what the front of the stores looks like now. Though the sandy street borders the nice sidewalks and the grain elevators still loom over the town, it's these historic buildings and Glenda's passion and endurance that make this town one that all Explorer types, especially those with a shopping penchant, will want to come.

The stores are open Wednesday-Saturday 10 a.m.-5 p.m. Call in advance if you're bringing a group and want lunch. 785.732.6674 or 732.6521. If the stores are closed, stop at the gas station on K-148 and consult Millard.
Marci Penner and WenDee LaPlant are going to every town in the state to research for the next Kansas Guidebook for Explorers. The trip and the guidebook are a project of the Kansas Sampler Foundation.