When Julie found out we were going to Perry she sent us a list of things to consider. One item was "the obelisk in the field." She didn't say anything more except that it was behind the elevators.
We easily found the elevators on Front Street and there we saw it, a tall, granite monument in the middle of a corn field.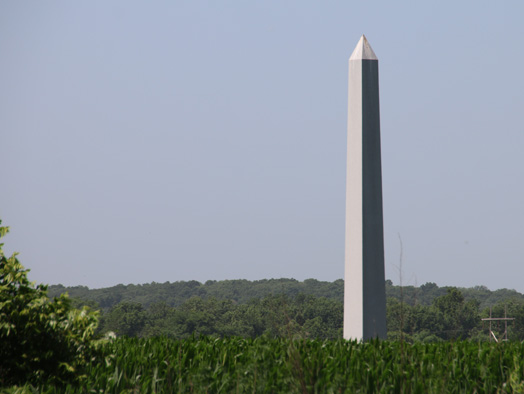 We parked and due to the heat and bugs WenDee sent me in by myself.

I walked along the edge of the field and when I was even with the mysterious monolith I dipped in among the sturdy green stalks. They dwarfed me and I

lost sight of the monument as I crossed row after row until the shadow of it told me I was near.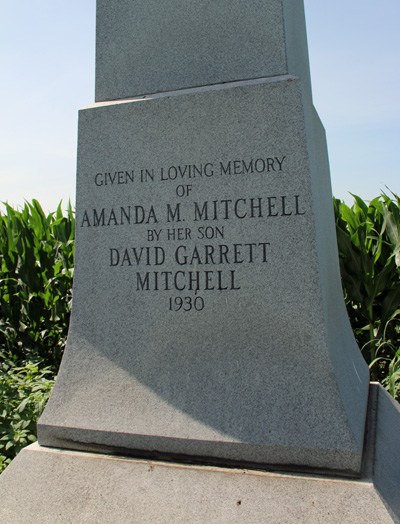 The

only writing was on one side of the base: Given in loving memory of Amanda M. Mitchell by her son David Garrett Mitchell 1930.
How did it come to be in the middle of a cornfield?
By the time the guidebook comes out we will know the "rest of the story!"
KE #2 Marci and KE #36 WenDee of the Kansas Sampler Foundation are going to every town in the state to research for the next Kansas guidebook. Perry is in Jefferson County.