As the sign says, Ada Church is one mile north and 1/2 mile west of Kackley. You know, near Norway---same county as Cuba---in Republic County, three counties north of Salina.

Located at 442 Valley Road, the closest incorporated town is Courtland, population 275. The church was dedicated in 1884.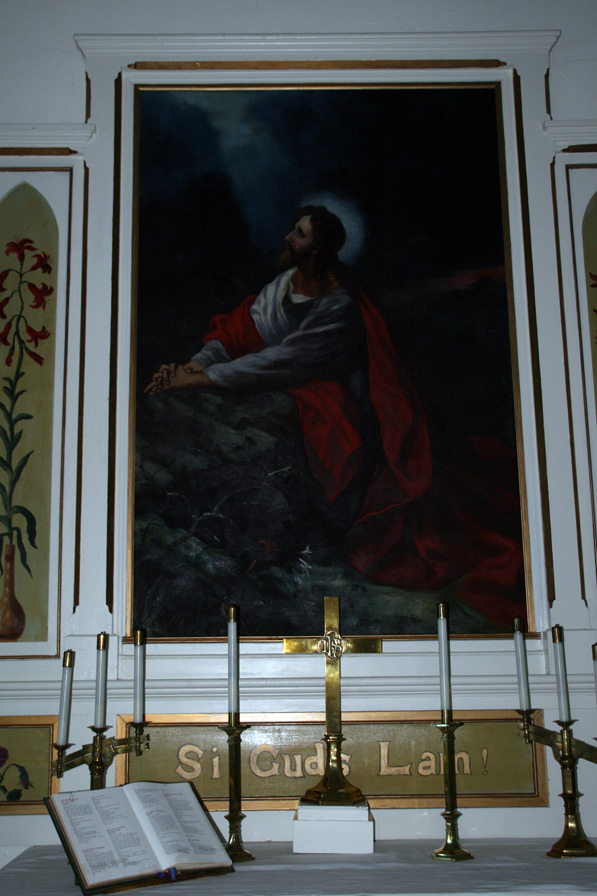 In 1901 the
painting

Christ in the Garden of Gethsemane

by Dr. Birger Sandzen was placed above the altar. To the left and right you can see Sandzen's Swedish decorative touch.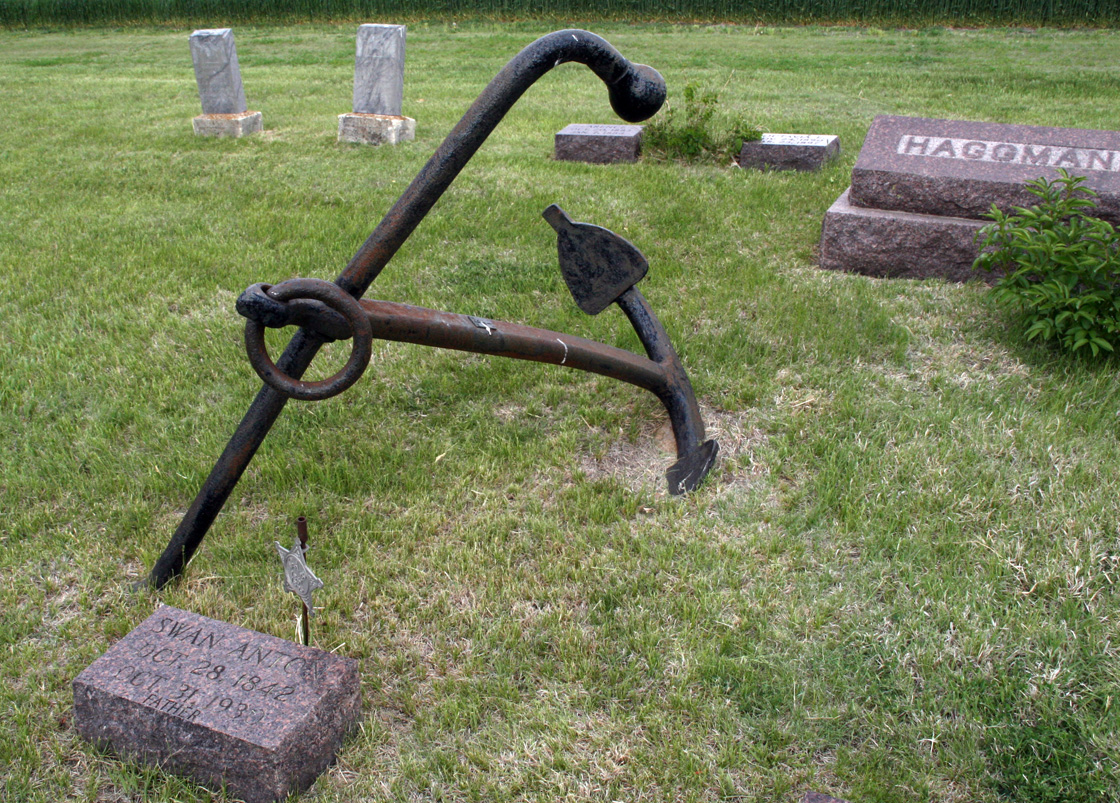 The big surprise awaits you in the cemetery. You'll notice a big metal object. As you get closer you'll see that it is an anchor! Someone left it after 1930 to recognize that Swan Anton Haggman had been in the Merchant Marines.
The GAR marker indicates that S.A., born in 1842, served in the Civil War.
You never know what you'll find in a Kansas cemetery. Some stories are more evident than others!
Marci Penner and WenDee LaPlant are going to every town in the state to research for the next
Kansas Guidebook for Explorers
. Which towns have they researched already? See the list he
re
.